Ease of creating products according to the needs and normative requirements in force.
Just a few meters away from the Tray Unit, the Electrical Panel Unit offers solutions in metal enclosures for the packaging of electrical and electronic components.
electronic components.
In its wide product portfolio, modular panels, command boxes and consoles, and medium voltage cubicles also stand out.
Agility and Precision
The cutting, stamping, and bending processes are carried out by conjugated punching machines, laser cutting, guillotines, CNC bending machines, and Bending Center integrated via software, ensuring agility and precision in data transfer and manipulation between Engineering, PPCP, and Production.
Technology in the Electrostatic powder coating line
The electrostatic powder coating line is composed of epoxy, hybrid, polyurethane, and polyester resin-based paints. They follow the international color standard, according to the RAL and Munsell notations, in a standard layer thickness of 80µm, which ensures quality in the finishing of the products.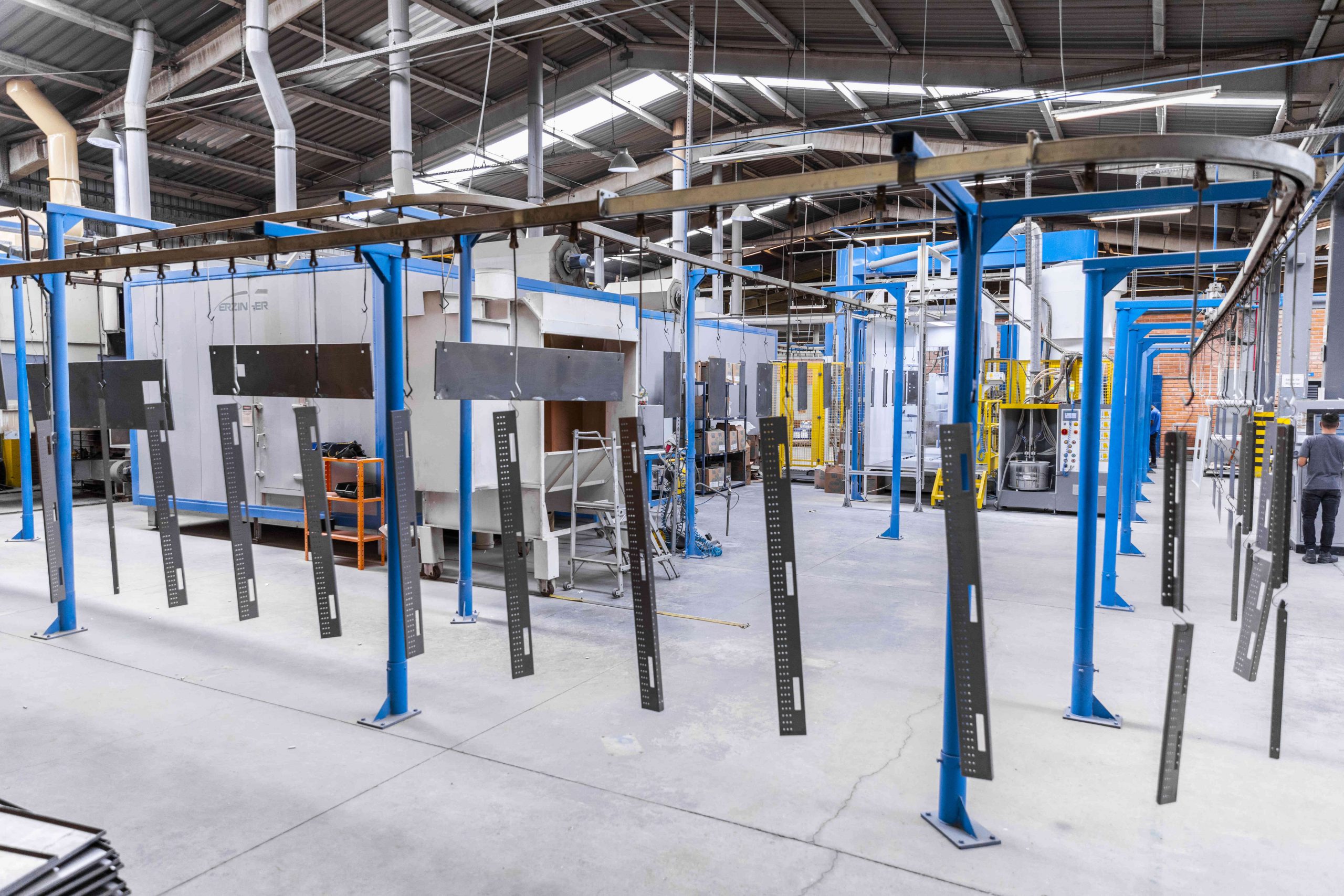 Contact Us
Do you have any questions or wish to contact us?
Fill out the form below and we will contact you soon!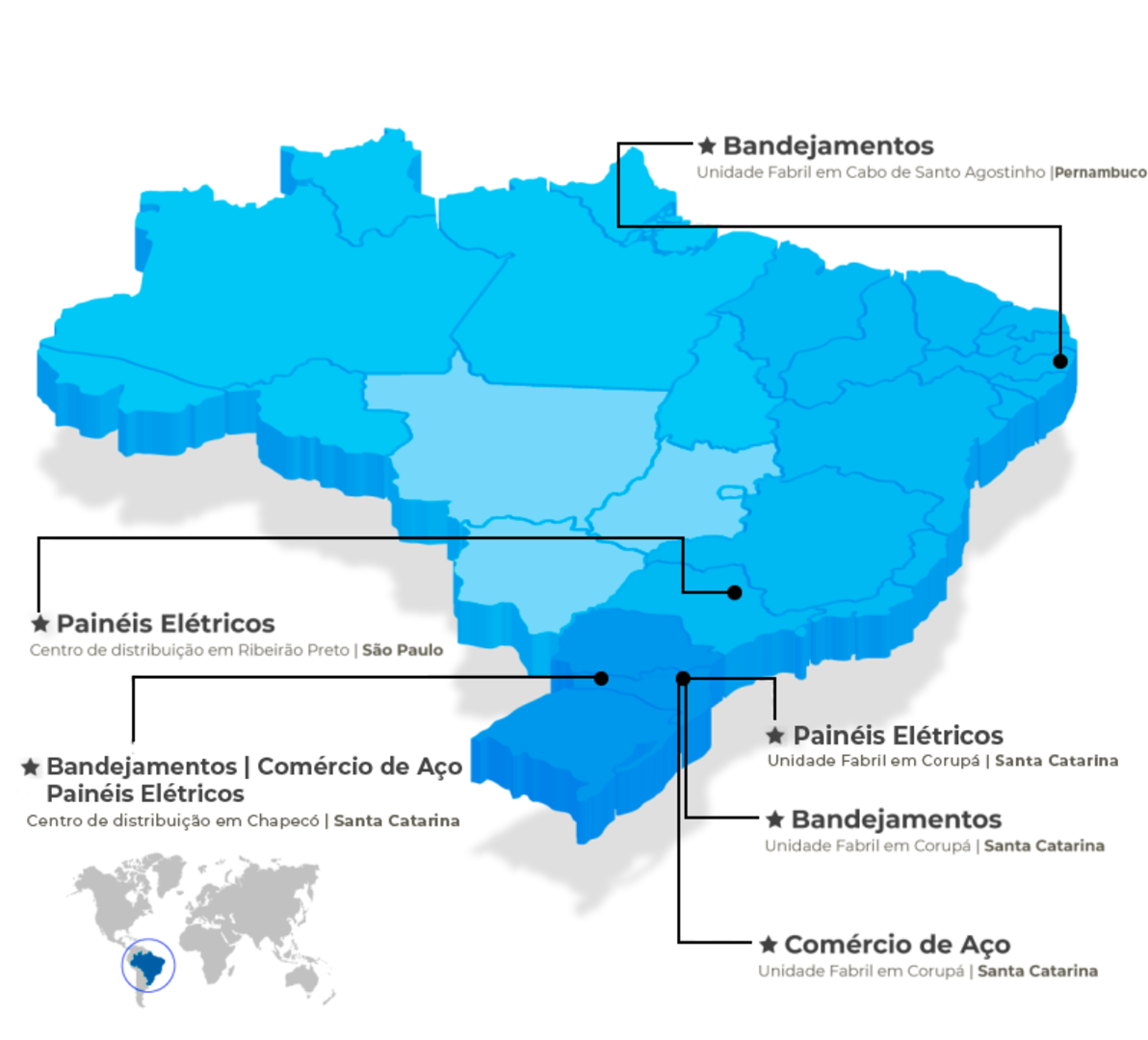 News
Bruna Eletropoll
Dayanne de Paula, president of the Eletropoll Group, participated last night, August 2nd, in the second panel of SC Que Dá Certo, presented in Joinville, at ACIJ. Led by the anchor of NSC Notícias, Fabian
Bruna Eletropoll
Our premise is to facilitate the daily lives of our customers and bring structural security to industries and companies in the productive sector. Cable trays and profiles are installed daily at our customers, with the
Bruna Eletropoll
Eletropoll Group is a reference and a highlight in tray systems in Brazil. There are more than 2,500.00 tons produced per month The Eletropoll Group stands out in the manufacture of products for industrial infrastructure.